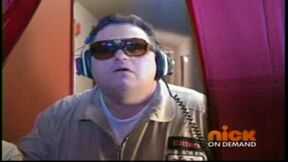 &nbsp

Mr. Bitters (David Anthony Higgins) is the very strict, money-loving, and downright mean manager of the Palm Woods. He serves as a main antagonist of the series. He is quickly tired of the boys' destructive behavior and has tried to find ways to make them leave mainly because he wants their now-remodeled apartment, as shown in "Big Time Crib". He hated the way the boys re-designed their room and was about to kick them out, but his mind was changed when Kelly gave him $1,000 for his "making this happen fee". He was once Katie's talent manager when she tried to get into Palm Woods School in "Big Time School of Rocque". He also has an evil laugh.
Ad blocker interference detected!
Wikia is a free-to-use site that makes money from advertising. We have a modified experience for viewers using ad blockers

Wikia is not accessible if you've made further modifications. Remove the custom ad blocker rule(s) and the page will load as expected.