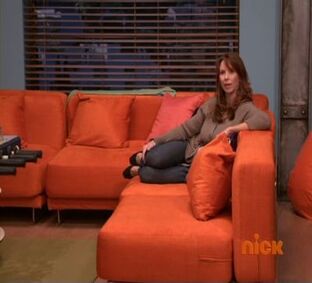 Mrs. Knight
(Challen Cates) is the mother of Kendall and Katie. She is a good and caring mother and is always trying to spend some time with Katie, but she judges people way too quickly, as shown in "
Big Time Bad Boy
". Her first name is unknown. It is also shown that she is not very smart at math or history. In "
Big Time Demos
", it is revealed she worked as a waitress in Minnesota. She appeared almost every episode in season 1
Ad blocker interference detected!
Wikia is a free-to-use site that makes money from advertising. We have a modified experience for viewers using ad blockers

Wikia is not accessible if you've made further modifications. Remove the custom ad blocker rule(s) and the page will load as expected.