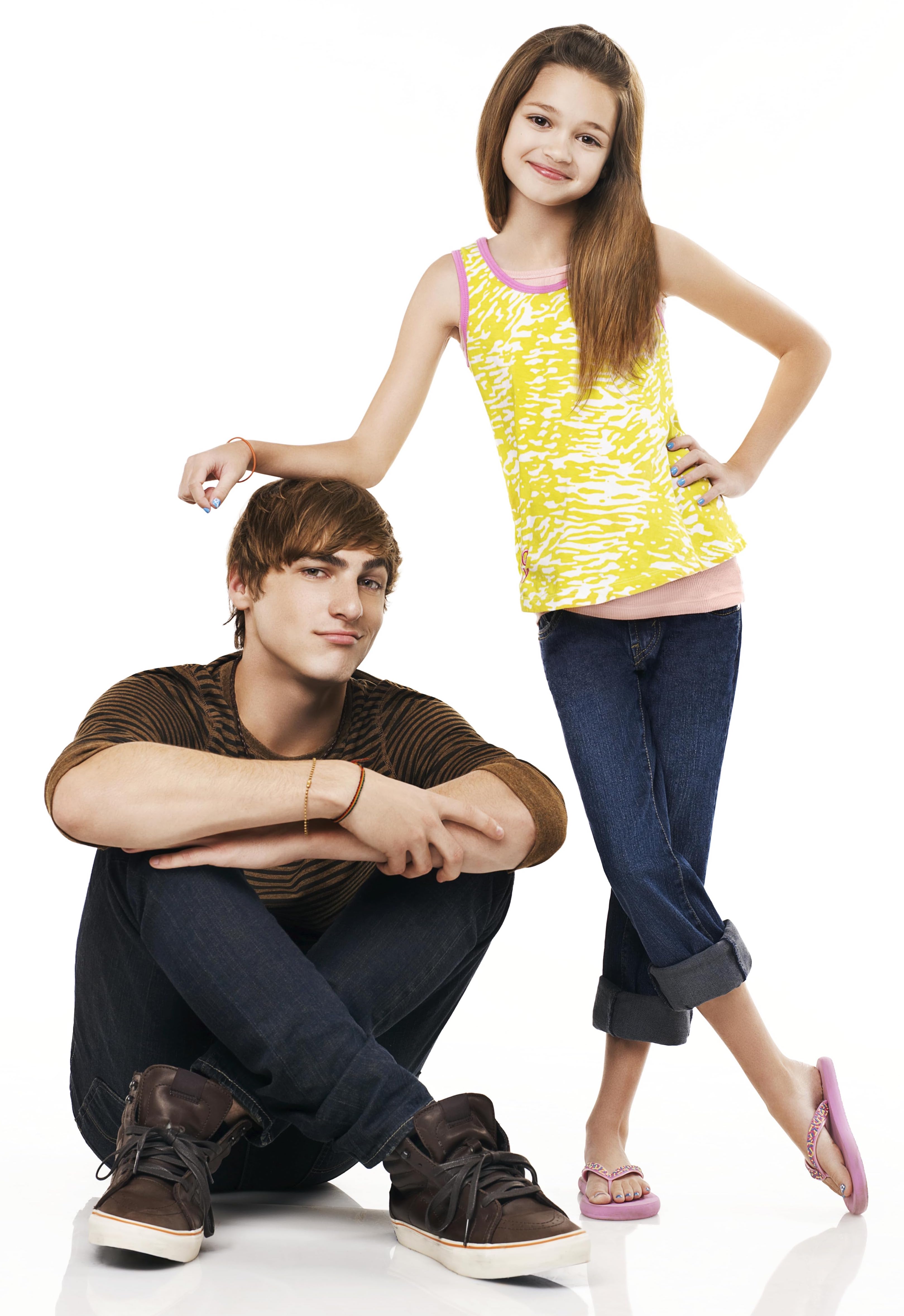 Katie Knight (Ciara Bravo) is Kendall's little sister who is always shown to be a lot smarter than her mother. She enjoys blackmailing. She apparently likes to gamble and almost got the entire pile of money and a watch while gambling with some Palm Woods employees, but her mom stopped her and returned the money and the watch. She goes to the Palm Woods School, just like the boys after starring in a commercial where all she had to do was beat up a boy who she pummeled in the audition room. She is 10 years old. She is also very clever and has excellent business senses - which is why some times the boys need her for their plans. She is a good little sister to Kendall and the boys. Her nickname is Baby Sister which Kendall frequently calls her especially when they are plotting something. Though it is stated in various episodes that she lacks friends, she seems to be friends with Tyler. She is clever and wise. It is also suspected that Katie has a minor crush on James, but does her best to deny it as seen in Season 2's second episode, 'Big Time Fans'. In 'Big Time Halloween, she and her mom were witches. She is absent for the episode Big Time Sparks.
Ad blocker interference detected!
Wikia is a free-to-use site that makes money from advertising. We have a modified experience for viewers using ad blockers

Wikia is not accessible if you've made further modifications. Remove the custom ad blocker rule(s) and the page will load as expected.